We have been getting a thunderstorm every afternoon. Most of them pass by us along the mountain ridge, but not on this day. The storm came through with high winds, hail, rain, and two rainbows. For some reason, my camera did not pick up the second rainbow. It was an interesting sight to see with the black sky, the sunshine, and the rainbows. Maybe we will see more rainbows.
On The Cutting Board
I'm starting on some new projects. The Welcome wall hanging has been waiting for me to work on it.
Actually, I have three ready to work on, but I have been too busy with the mug rugs. I love this yellow checkered background. It has a very sunny feeling to it.
I have also started working on two new mug rugs. For some reason, I am in a maroon and tan color mood. I'm still deciding what kind of flowers and stitches I want to use so I started working on the second one while I give it some thought.
I have five of the seven Happy Campers left in my Etsy shop. The names are linked to my shop if you are interested in one of them.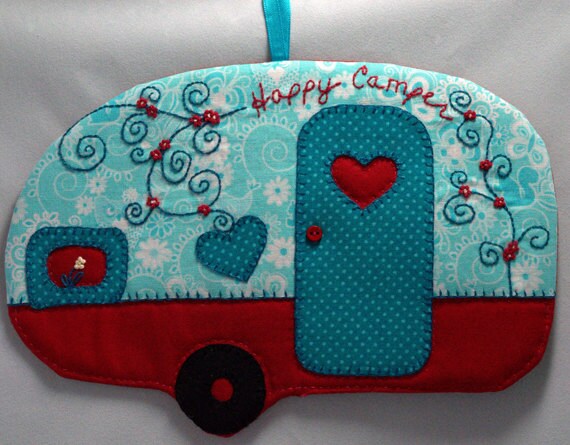 Happy Camper 21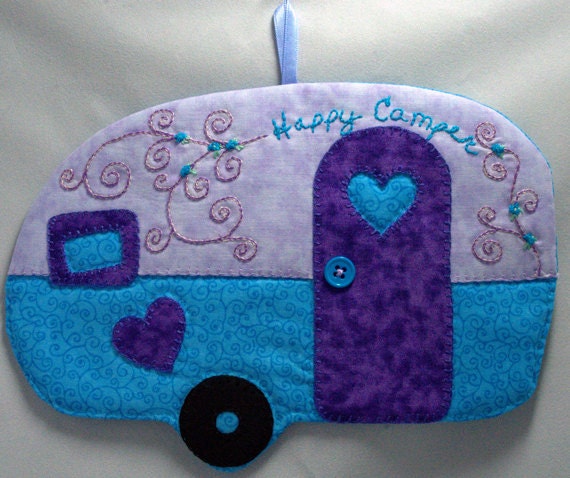 Happy Camper 22
I can't say which one I like best. I like the petite french knot flowers and the crooked windows in both of the ones above.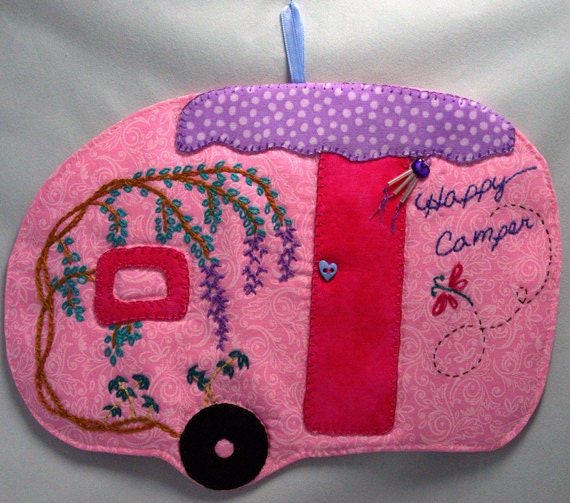 Happy Camper 23
I was going for more of a zen feel on the pink one above by adding bamboo, wisteria, and a wind chime.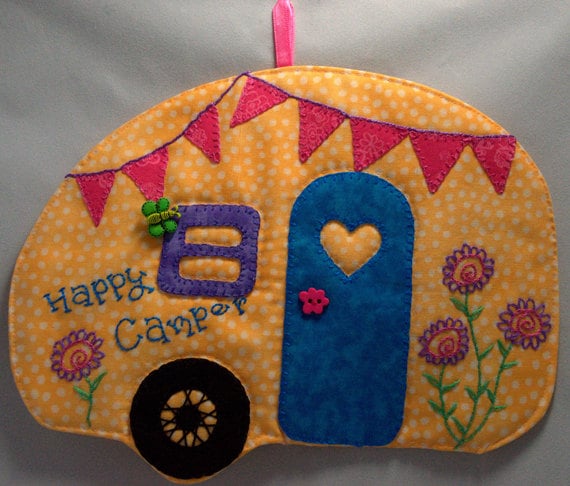 Happy Camper 24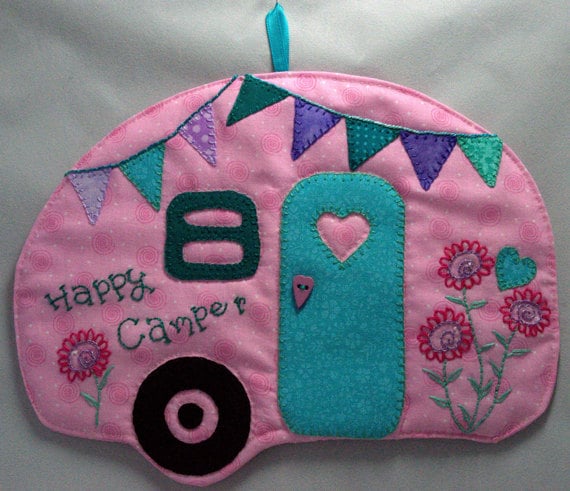 Happy Camper 25
The last two are just fun with their whimsical flowers and colors.
Happy Quilting!